Woo Subscription Multiple Shipments
Plugin for WordPress Woocommerce Subscriptions adds an option to select how many packages will be shipped during a subscription cycle and multiplies calculated shipping cost by the number of packages.
Perfect for the subscription boxes when you want to bill customers quarterly or semi-annually but ship a box every month.
This plugin will allow you to add a number of shipments to every subscription package and will multiply calculated shipping rate by the number of packages, allowing you to charge customer for multiple shipments within one subscription period using calculated rate from your usual shipping provider.

Once you have your subscriptions setup, your customers will shipping rates multiplied based on the number of shipments, for example
Monthly billing – 1 shipment per month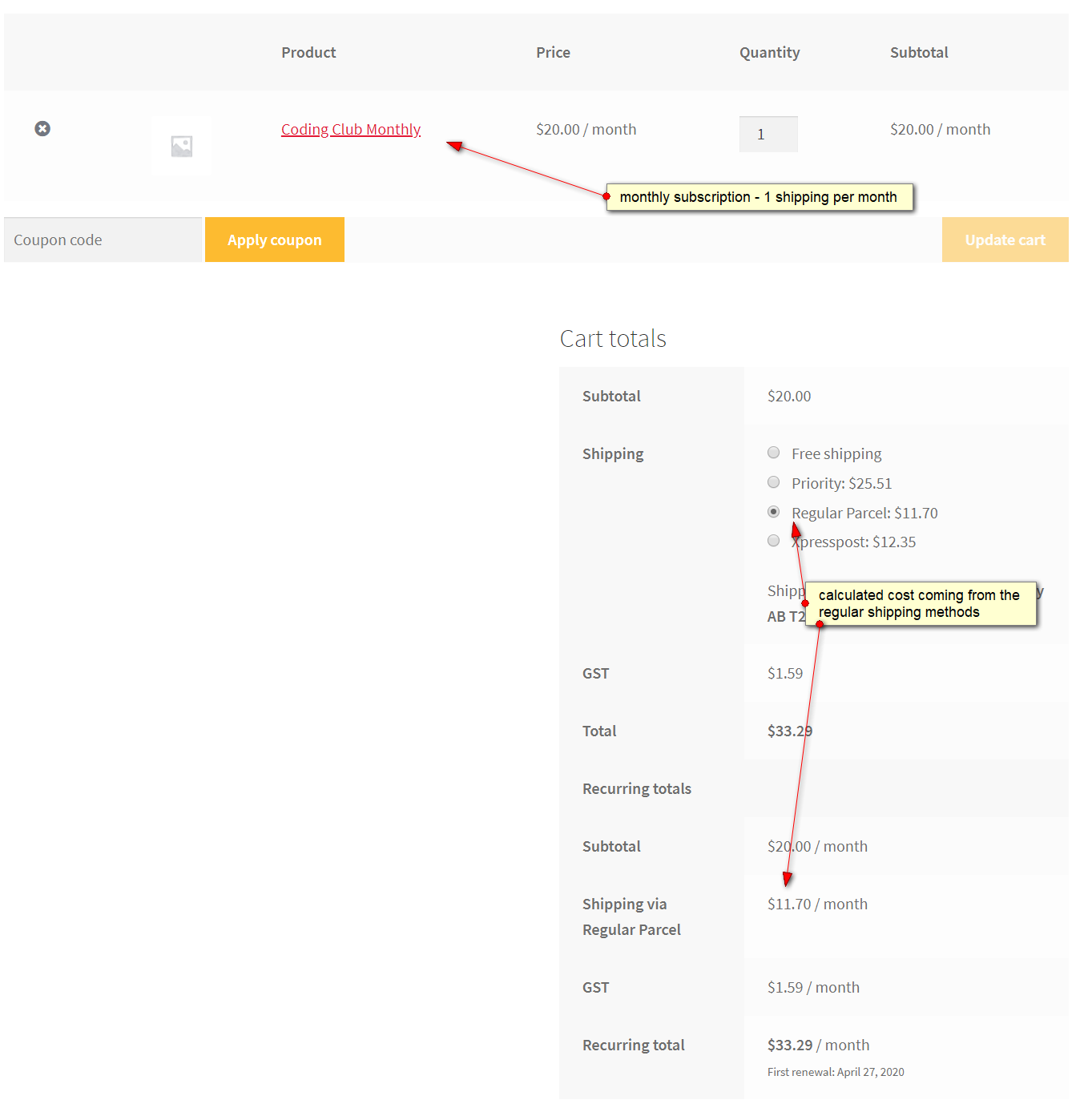 Quarterly billing – 1 shipment per month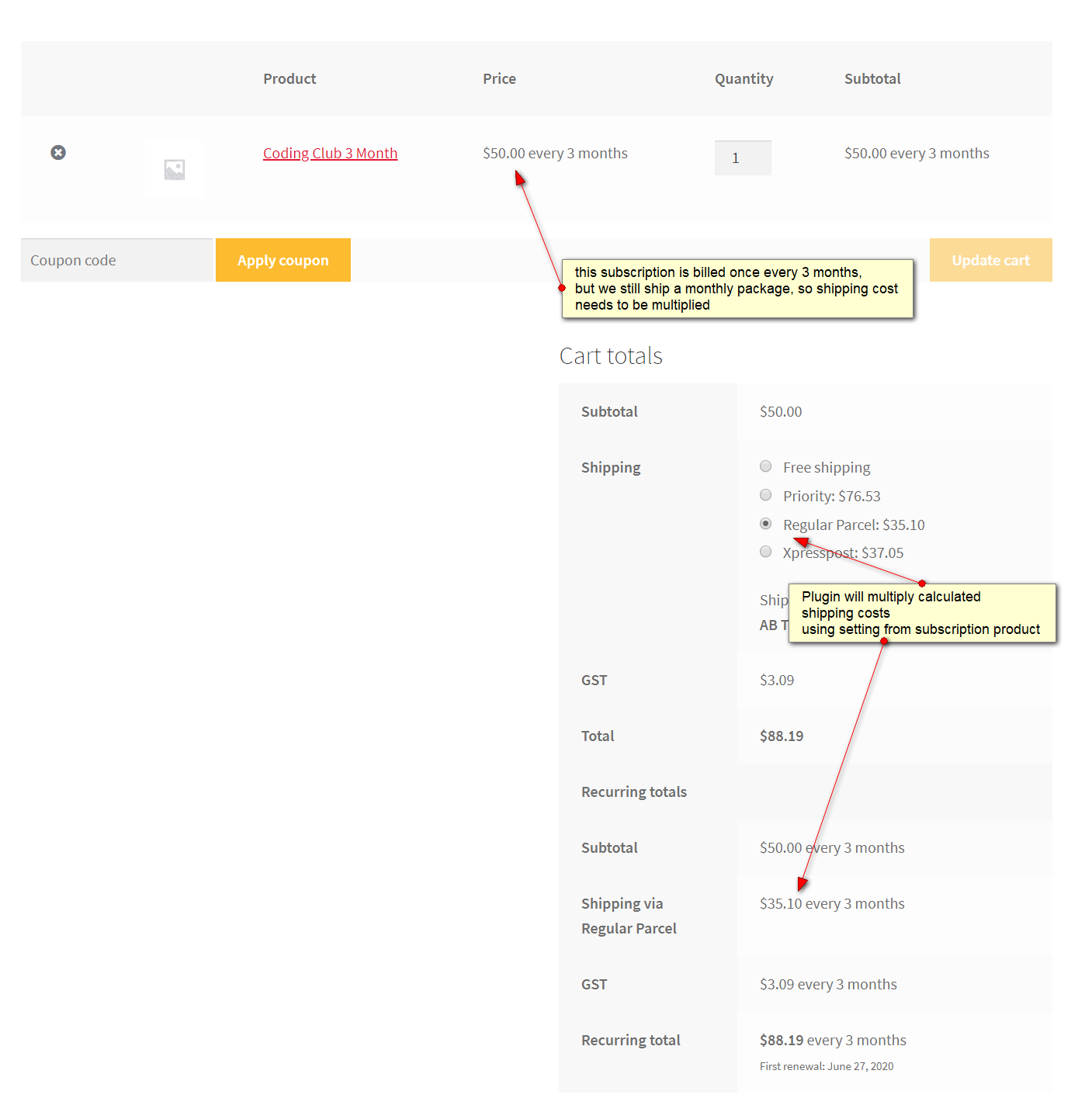 Important
This plugin requires WooCommerce and WooCommerce Subscriptions to be installed on your WordPress website.