Smart Price plugin for WooCommerce allows admin to set a price for supplies used to create product and quantities of specific supplies used for the product. Once set, displayed price of the product will be calculated using regular price, plus a variable supplies based price.
Designed with Jewelry makers in mind who need to change prices of supplies used for their product (e.g. Gold and Silver) to calculate website price by adding variable components to the base workmanship price.
Will work with any other industry where you need to set a store wide costs of supplies used for products (e.g. blank T-Shirt cost, plugin licence cost) and have a fast centralized way to update pricing of all products based on that component.
Plugin will work with simple and variable products, regular and sale pricing.
Settings page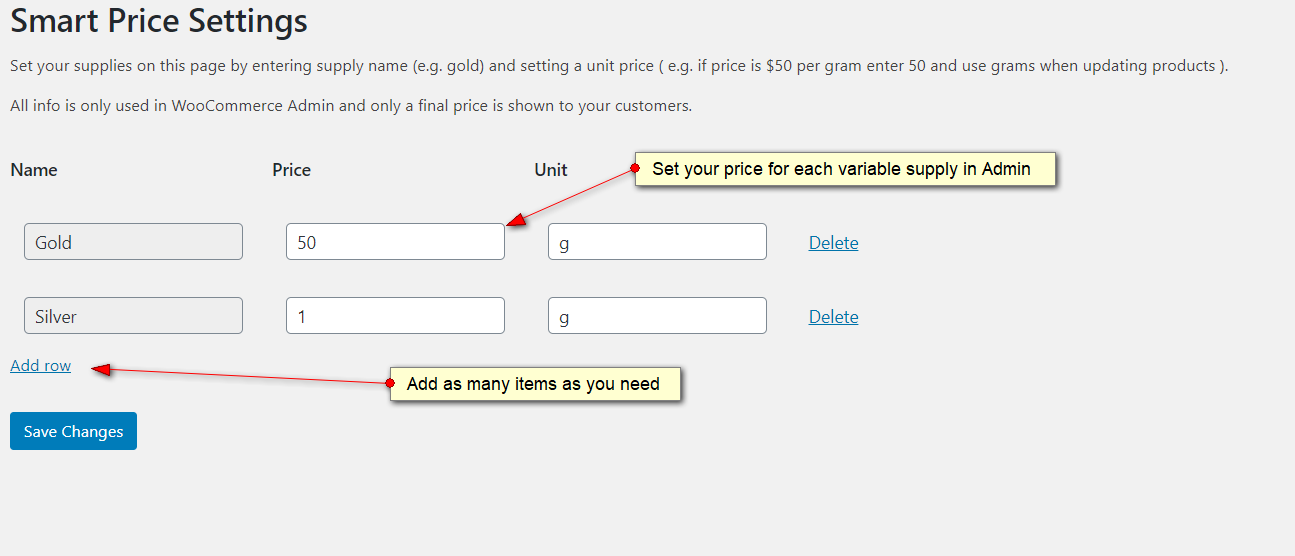 Single product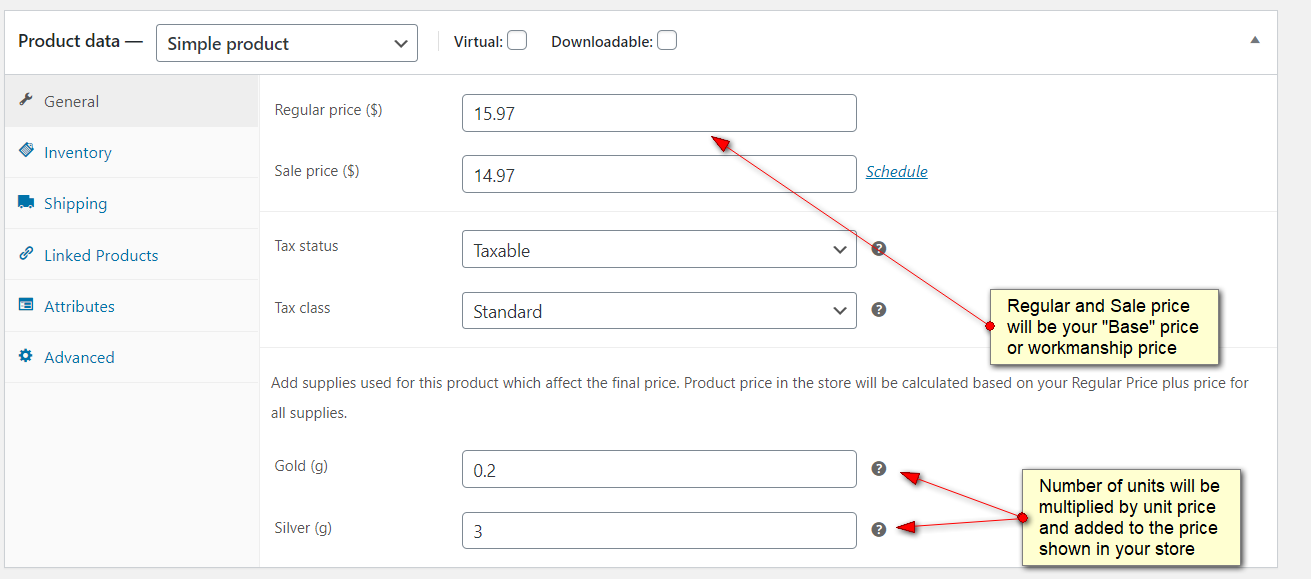 Variable product

Important
This plugin requires WooCommerce to be installed on your WordPress website.