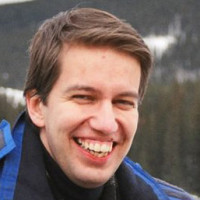 Let's get your project going!
My name is Andrei and I am the founder of Smart Foxes and lead of the talented team which makes a difference for the small businesses in Calgary and around the world. We are really excited to bring ideas to life and see how our work helped businesses grow and reach their goals.
I and my team give our all to our projects and they take a lot of energy and expertise to get right, so we only work with select clients on projects which are exciting and where I think we have a real chance at success.
Important part of the success is to have a clear goals setup at the beginning of the project and follow the process. So, if you'd like to talk to me about working together on your project, there are a few things I need to know first.
Firstly, we must be connected on LinkedIn. If we don't, please take a moment and connect with me now – here is my profile.
If we are connected on LinkedIn, please tell me about your project here. I know this is the long form, but it will help you to define the end goals of the project and define what success will look like. I will carefully review your responses, and if we're a good fit for each other and I honestly believe I can help you I'll get in touch to discuss next steps.
I look forward to learning more about your project.