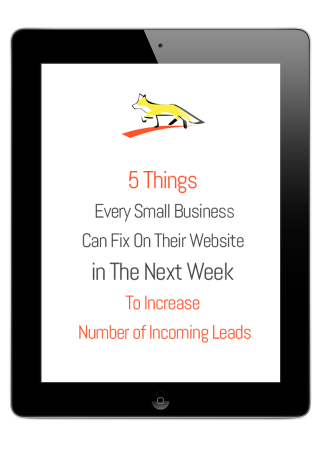 Time to Take Action!
I'd like to give you a free e-book that will help you get more leads from your website. If you're like most of us in small business your website is probably under performing and causing you some confusion and frustration.
This free e-book shows you five very simple things you can do in the next week to get better results from your website.
All you need to do is go here and download your free e-book. No strings attached.
I hope you find it helpful.